Looking for some summer magic? Bring your friends and join us for a fun day of free activities and music.
Trash, Tune and Treasure: Join Seaside Scavenge beach clean-up and clothes swap
event! Help us clean Bronte and then trade the litter you collect for funky secondhand clothes that have been donated by locals around Sydney. You can also join in on our upcycling workshops.
Taronga Zoomobile: Taronga Zoo is coming to you! Learn about how animals move, what they eat, and
where they live…and how at any age or stage of our life we can make a difference to their environment and survival!
Roving Theatre: Love theatre? Don't miss out on the colourful street performances of our litter squad artists.
Bag painting: Unleash your hidden creativity to bring reusable bags to life.
Ocean Action Pod: Be part of this multimedia educational experience to learn more about what's happening with plastic in our oceans. 
Exciting workshops: Join one of our workshops and learn the creative art of upcycling waste, how to garden without a garden or how to create your own nature heaven.
Bookings essential. Please remember children must be accompanied at ALL times.
Questions? email [email protected] or call Ale Torres on 9083 8045.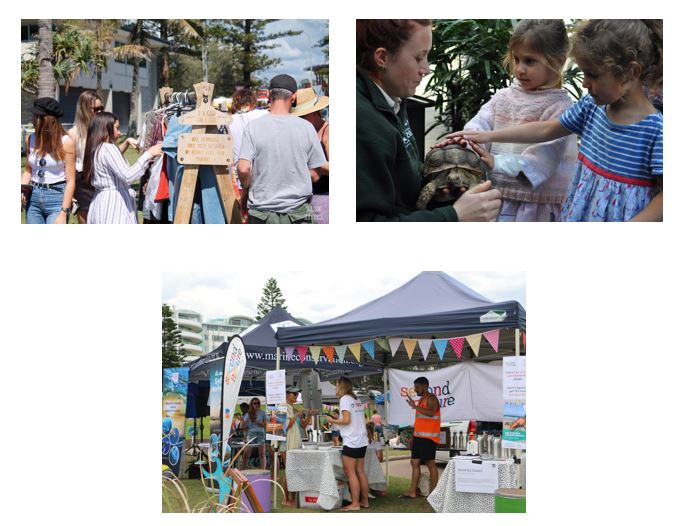 Summerama is a celebration in partnership with Seaside Scavenge, Plastic Free Bronte, Responsible Runners, Transition Bondi, Take 3, NSW Underwater Research Group, The Wilderness Society and Waverley Council